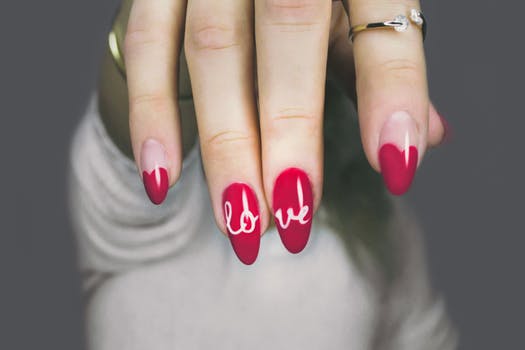 After Party Pumps have the perfect party accessory to share with you – no, not our roll-up shoes – a matching mani to go with them!
If you're anything like us, when it comes to planning your perfect party outfit – whether for a hen do, a holiday or just a girls night out – there's not a detail that goes a miss! We know how important it is to get your outfit looking on point, which is why we stock such a wide range of our fold-up shoes – we want you to be able to find the perfect colour or print to match your outfit.
But one of our favourite ways of accessorising on a night out is with the perfect mani to match! Take a look at some of our favourite nail art designs which match perfectly with our roll-up After Party Pumps.
Zebra crossing.
Our Zebra fold-up shoes have got to be our most bold print – they're not for the faint hearted! So why not make a statement and go matchy-matchy with this monochrome mani?
Shop our zebra pumps here.
All white. Everything.
In the Summer, there's nothing hotter than an all-white outfit that pops with a tan. Keep it classy with a white french-fade on your fingertips.
Shop our white After Party Pumps here.
Shine bright like a diamond.
For those of you who like to go head-to-toe extra, it's all about the glitz, glam and sequins on a night out! Pair your sequin shoes with a sparkly mani to match. You'll be posting these glam nails all over your social media!
Shop our sequin pumps here.
A leopard never changes it's spots.
If you've followed us for a while now, you'll know that to us – leopard print is practically a neutral. It's a wardrobe essential, and if we're wearing it we also want it on our nails to match. Take a walk on the wild side!
Shop our leopard print fold-up pumps here.
Keep on shining.
More of a metallics fan? We've got just the look for you! Our silver roll-up shoes have met their match with this metallic mani.
Shop our silver pumps here.
If you match your mani to your #AfterPartyPumps, we'd love to see! Share your photos using the #AfterPartyPumps hashtag so we can see them.
---
Huge thanks to Wah! Nails and NAF Salon for providing all our manicure inspo on a daily basis!
Comments are closed