Ladies Foldable Flat Shoes In A Bag
As the May bank holiday is inching closer and closer, we wanted to share with your our night out ESSENTIALS. If you're anything like us, you'll be taking the smallest but most sparkly clutch bag you can find – so space is of the essence! But don't worry, we've got clutch bag packing down to a fine art…
1. Lipgloss/Lipstick/LipBalm
Unless you've found a Holy Grail lipstick that won't budge all night, no matter how many cocktails you're sipping, then this is a must-have!
2. Comb
Much, much more space efficient than a brush, and allows you to backcomb and create that all-important volume when you're catching up with the girls in the ladies. As Dolly Parton once said, the higher the hair, the closer to God! #preach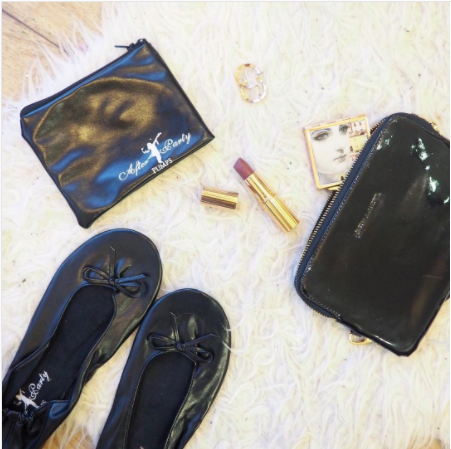 3. Debit Card
Carrying some spare cash too can be handy, but we find using a debit card is much more space efficient and safer than carrying tonnes of cash too!
4. Mini Perfume Sample
You know those samples that occasionally get thrown into your ASOS order or handed to you as you're walking through a department store? THOSE.
5. Powder
All that dancing can make even the most glam girl look a little shiny! Pop a powder compact – preferably one that comes with a sponge – into your clutch and stay matte all night long!
6. Back Up Phone Charger
These tiny devices can be lifesavers! We all know how quickly Snapchat drains your phone battery and after catching a few selfies and hilarious Boomerangs of your girls dancing, you can find yourself with 0 battery to call for a cab home.
7. After Party Pumps
Dancing all night long in your favourite heels can really turn into a mood-killer when you've got to walk to the taxi rank home and suddenly, your shoes are pinching your feet left, right & centre. Pop these fold-up pumps in your bag and you'll end the night on a high!